Skip to Content
mail_outline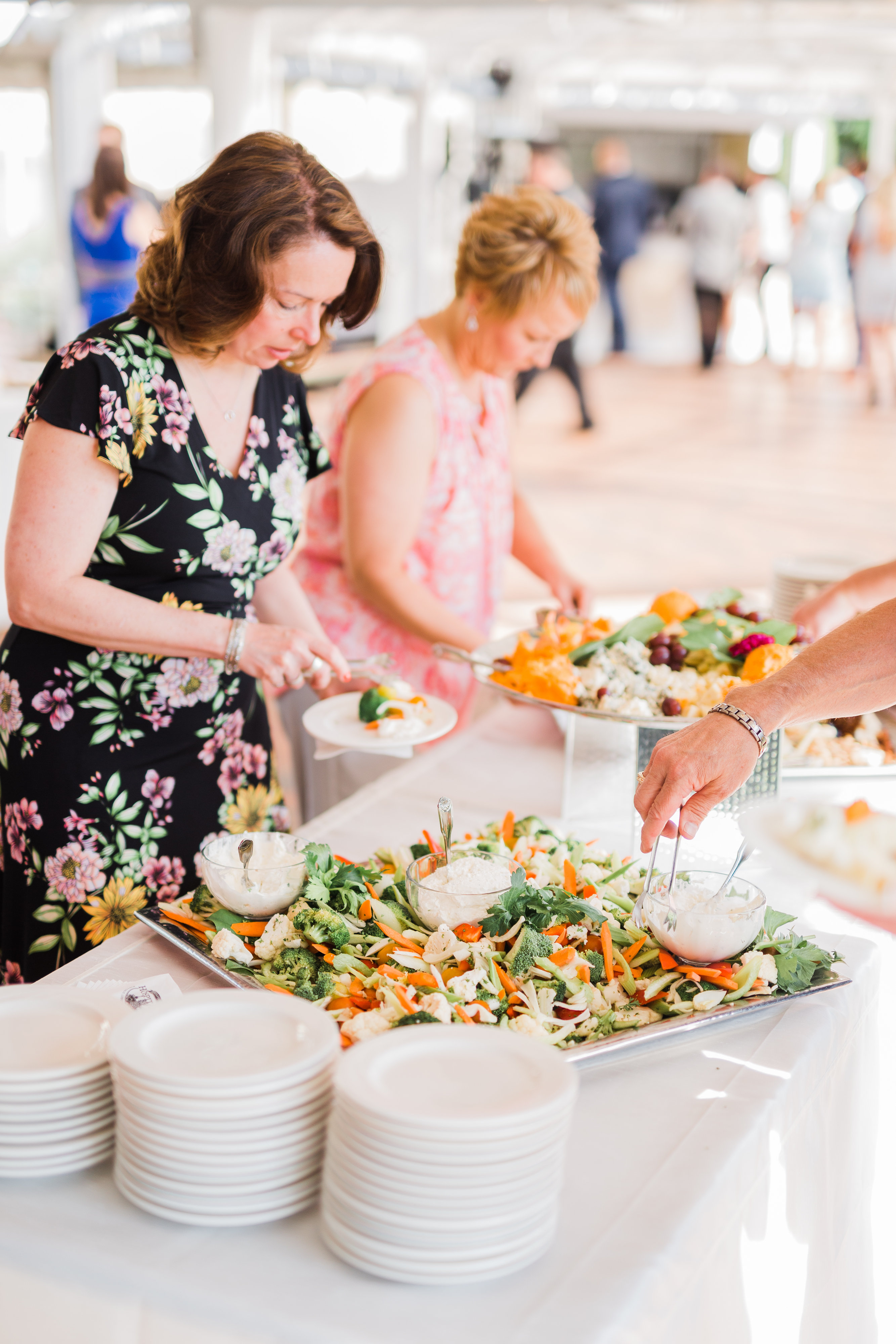 PASSED OR DISPLAYED?
When it comes to hors d'oeuvres, we often get asked "should we do passed or displayed?" Our wedding coordinators weighed in to share their views and why they like each option.
Passed Hors d'oeuvres
1. Budget Friendly. You can get away with serving less quantity, because when they are gone, the serves just stop passing them and your guests do not know the difference.
2. Cocktail Hour Convenient. Easy to hold a beverage in one hand and grab a bite from a passing tray with the other!
Displayed Hors d'oeuvres

1. Creates a "Multipurpose" Décor Piece. Let's face it, food is sexy! Elaborate displays of culinary delights is as appealing to the eye as an expensive floral installation that really only serves as a photo back drop – you can't eat it!
2. Offers Variety. Sometimes our guests just want to have their options right out in front of them to pick and choose, this type of service allows for that.
While planning your event, ask for opinions and weigh these options. The opportunities are endless!
Read Other Posts
You can give the gift of the Stafford's experience in two ways. Stafford's Gift Cards are prepared by the front desk at the Perry Hotel and sent by mail to the address you provide for your recipient.
E-Gift Cards are electronically generated and sent instantly to your recipient's email address.