Skip to Content
mail_outline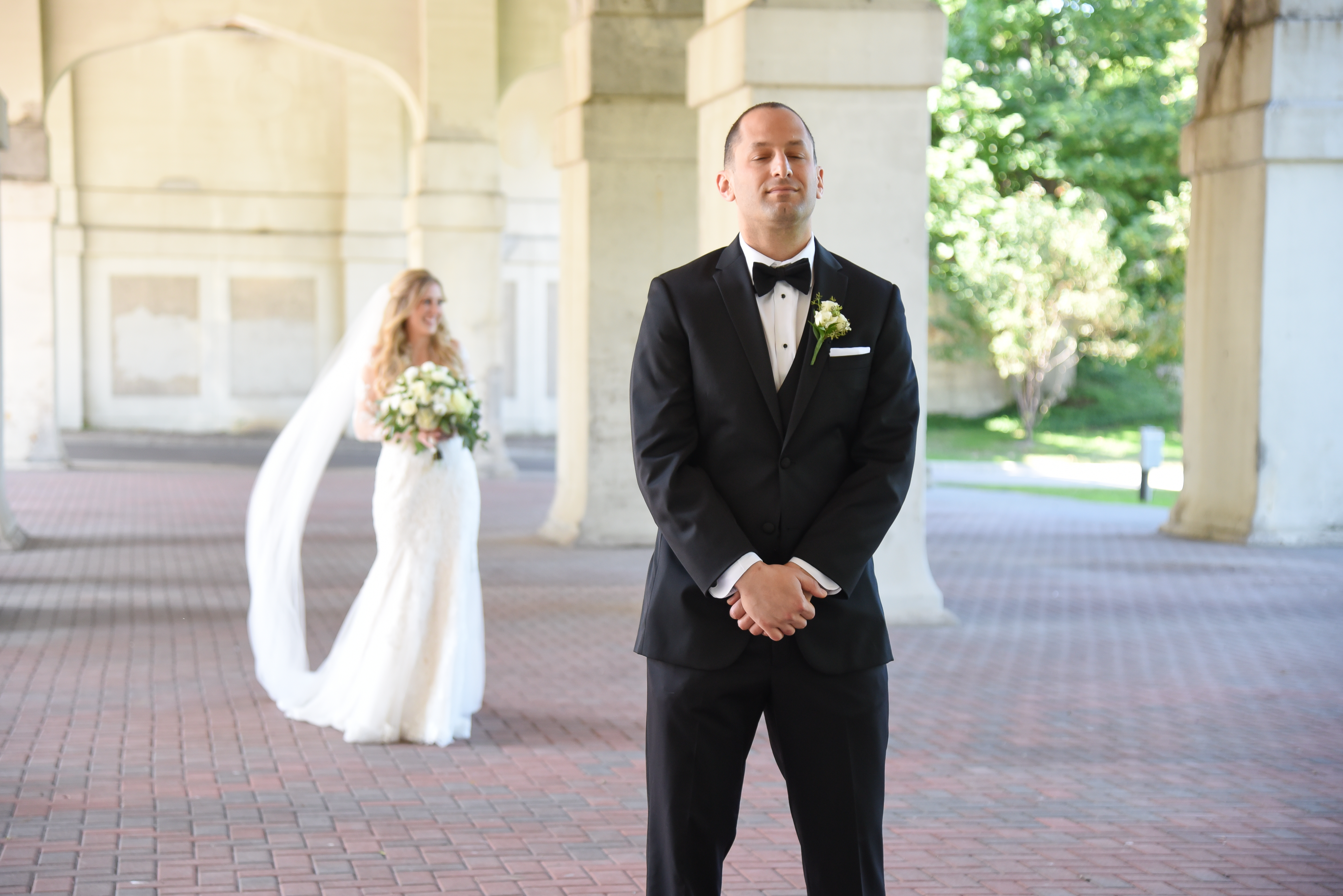 THE LOVE OF A FIRST LOOK
Planning a timeline for your event is one of the most important details. Photography by Paquette gives us some insight on First Looks and why one should be planned!
---
Having a "first look" with your spouse or your father on your wedding day is a very personal decision. A couple may choose to not do them because they want the first time they see is other to be when their spouse is walking down the aisle.
We always put our couple's wishes first and foremost when helping them to plan their wedding photography timeline. It is YOUR special day, and we are here to serve you, and we will never pressure you to take those types of photos if that's not your vision for your special day. However, if a couple is receptive to the idea of a "first look," we think there are several advantages to taking those photos.
A first look with your dad can be very emotional and memorable because he's the first man who ever loved you. He gave you life and raised you to become the amazing person you are today. We've seen so many happy tears during first looks. It really makes for some of the sweetest, and most powerful photo moments of the day.
If you choose to have "first look" photos with your spouse, you may wish to do that after you have your 'first look' with your father, if you have chosen to have that time with your dad, too. Some people are quite nervous on their wedding day, and it really helps to allow your spouse to relax and see you for the first time in a private setting where he or she can soak in how incredible you look before anyone else sees you walk up the aisle. Sometimes people are just not comfortable getting emotional in front of a crowd of people, and a first look gives that safe space to be yourselves with each other.
A first look is especially helpful if you are having your wedding and reception all in the same place, as in the case of couples who are having a destination wedding at a venue where your entire wedding day is at the same location. The couple can have their photographer take all of the romantic photos of the two of them, plus all of the photos with their entire wedding party in whatever location they want, such as the beach, or a park, or any other place that is special to them before any guests arrive. Having photos taken before the wedding really helps everyone to relax and enjoy their time together, and all the ladies have fresh make-up and hair!
These are the people who you love the most–you've chosen to have them share the best day ever with you, so it really makes for more relaxed, romantic, and fun shots when you aren't under a time crunch to hurry up and get your photos done right after the ceremony. Some people even choose to have their family photos taken right after first look photos, too, so their parents and immediate family members can relax and enjoy each other before all the guests arrive.
The big advantage in doing all of those photos before the ceremony is that once the ceremony is over and the guests move to the cocktail hour, the bridal couple, wedding party, and both families can immediately begin the celebration and enjoy the cocktail hour with all of their guests because all of the photos were taken earlier—which is a win-win for everyone!
---
Read Other Posts
You can give the gift of the Stafford's experience in two ways. Stafford's Gift Cards are prepared by the front desk at the Perry Hotel and sent by mail to the address you provide for your recipient.
E-Gift Cards are electronically generated and sent instantly to your recipient's email address.