Skip to Content
mail_outline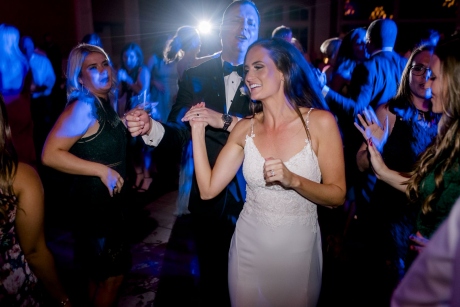 VENDOR SPOTLIGHT: TURN IT UP WITH PLUISTER ENTERTAINMENT
We sat down with Tom Pluister, owner of a family Disc Jockey Service in Charlevoix, to get in tune of how to make the most out of your DJ on your wedding day.
"We have over 40 years of Professional Wedding DJ experience. My wife, Barbara is the company CEO. I've trained our daughter, Lindsay and many other DJs. I am proud of their talent, professionalism and 5-star ratings. I am personally involved in planning and programming each event." Tom notes.
---
Here's a list of what we do…
Quote and contract our services.
Share our planning resources with you.
We show up to party with you, make our announcements and do our best to provide the soundtrack for the best night of your life!
We pack up our gear and then go home and have pizza or tacos (YUM)!
"If we were to offer some advice on planning your celebration – reception music is about your guests' experience!" Tom says. "Try not to limit your DJ too much and remember, a full dance floor has the couple dancing with their guests!"
"And the key to a memorable reception? A variety of familiar music!"
---
Contact Pluister Entertainment
Tom Pluister
231-348-8185 | plu-ent.com
Read Other Posts
You can give the gift of the Stafford's experience in two ways. Stafford's Gift Cards are prepared by the front desk at the Perry Hotel and sent by mail to the address you provide for your recipient.
E-Gift Cards are electronically generated and sent instantly to your recipient's email address.