Skip to Content
mail_outline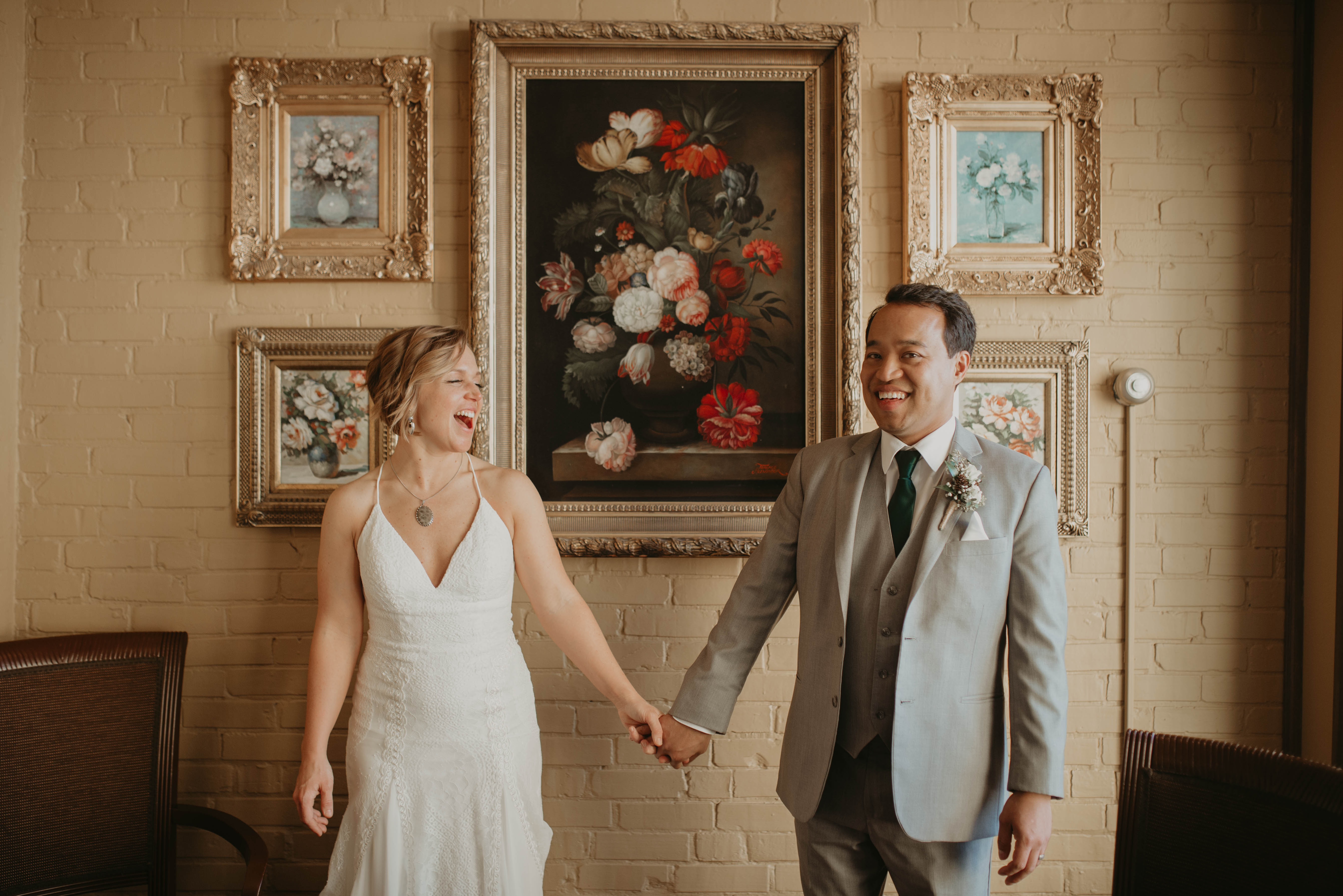 WEDDING WE LOVE: DAEMIAN & JENNA
Daemian and Jenna met at High Gear Sports, where Daemian works. It was the first week Jenna had moved up here and needed advice on what roads were safe to ride on. It took three months and many 'flat tire' repairs but Daemian finally got the hint!
The Proposal
They usually take a day trip to our town before school starts back up. In the last week of August, we went to Empire for a hike. For our break and snack, we stopped under a tree on top of a dune. We were admiring the view and perfect day when Daemian reached in his pocket and said "There's something I've been meaning to ask you…" Of course Jenna said "YES!"
Why Did You Choose Northern Michigan As Your Wedding Destination?
We walk by Stafford's Perry Hotel everyday and see countless weddings going on. Petoskey is home for us, we live downtown and love it here. Being able to marry a block from where we live, at a place we go to and see often, is so special to us. The excitement and happiness of that day can be recalled so easily!
It meant the world to us for allowing our dog, Marley, to be part of the ceremony. Our wedding brought together people (family and friends) who hadn't see each other in 30+ years.
"It was so special, the whole room felt like it was overflowing with joy and happiness. Stafford's Perry Hotel will always have a special place in our hearts."
-Submitted by Jenna & Daemian
Read Other Posts
You can give the gift of the Stafford's experience in two ways. Stafford's Gift Cards are prepared by the front desk at the Perry Hotel and sent by mail to the address you provide for your recipient.
E-Gift Cards are electronically generated and sent instantly to your recipient's email address.